Your Career at Bridge12
Bridge12 is a privately-held startup company focusing on the development of cutting-edge, high-power microwave and terahertz sources and systems for use in scientific research such as magnetic resonance spectroscopy, communication systems and industrial applications. The company has a worldwide customer base and conducts groundbreaking research on applications of microwaves and terahertz in novel fields.
Bridge12 is an equal opportunity employer, and offers a competitive compensation package with excellent benefits and healthcare. In compliance with federal law, all persons hired will be required to verify identity and eligibility to work in the United States and to complete the required employment eligibility verification document form upon hire.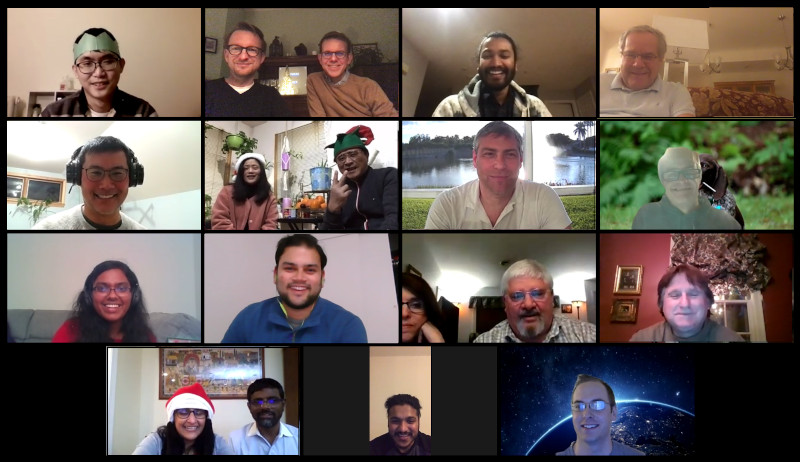 The Bridge 12 Team in 2020: Yes, that's how you do a team photo during a pandemic!
Open Positions
Currently we do not have any open positions. Please check back in the future for new opportunities.